Alarm MediaGateway interconnection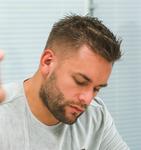 Updated by Cédric Compagnon
Preface
These instructions are intended solely to clarify the important points that are necessary for the connection to the FACT24 ENS+ Mediagateway.
AlarmTilt integration is available as of Mediagateway version 3.7
For general connection requirements and safety instructions, please refer to the official manufacturer's document.
AlarmTilt setup
For the setup we assume that you already have an account to set up and operate the AlarmTilt system. For more details on AlarmTilt specific topics, please refer to the manufacturer's documentation.
To set up a procedure, it is first important to log in as a "Procedure Manager".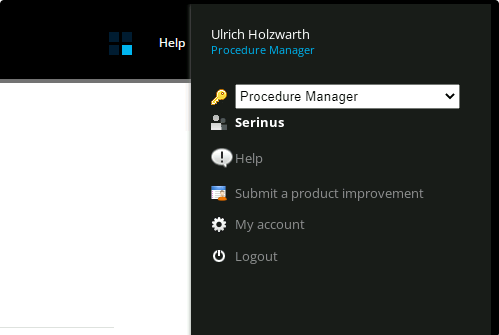 Workflow
In the Workflow area, the launching form can be set up. This serves as a template for the alarm via media gateway.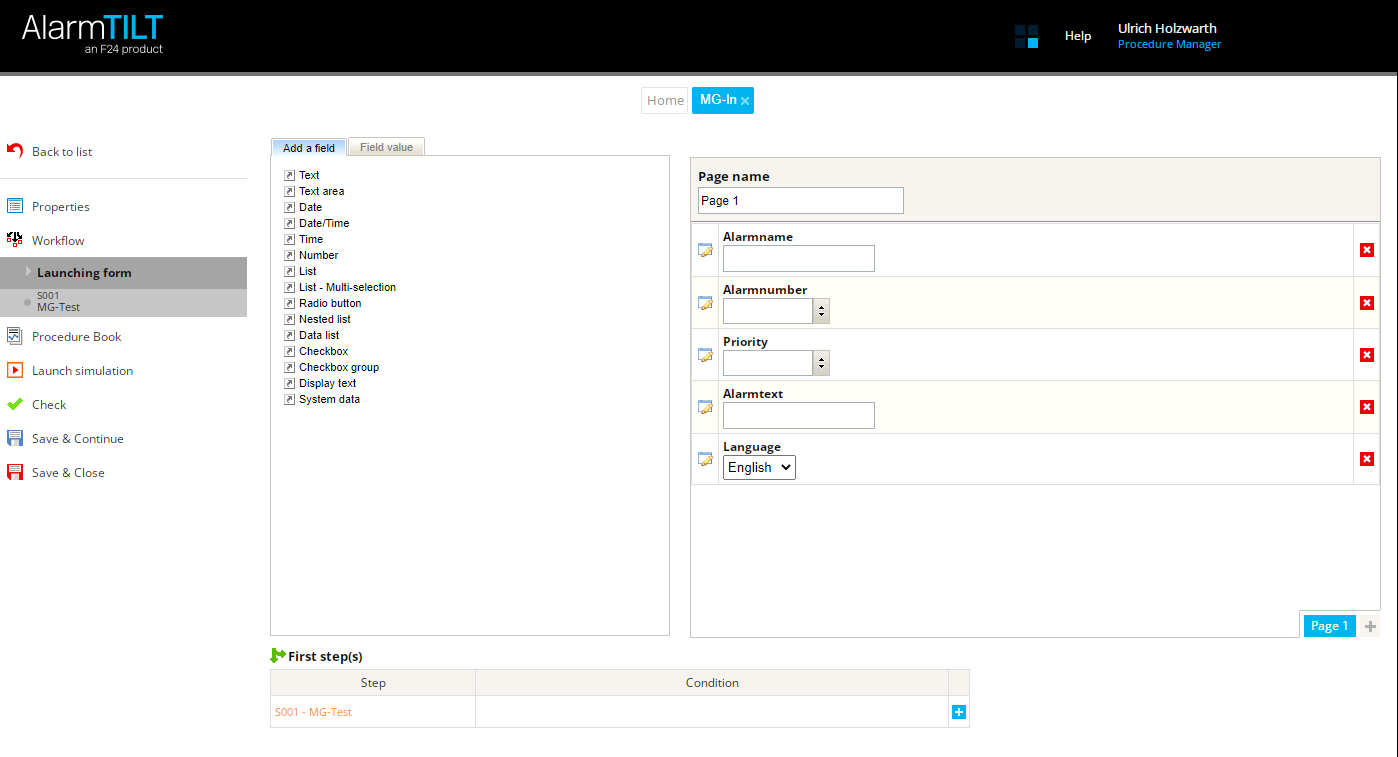 The fields are to be set up according to the screenshots: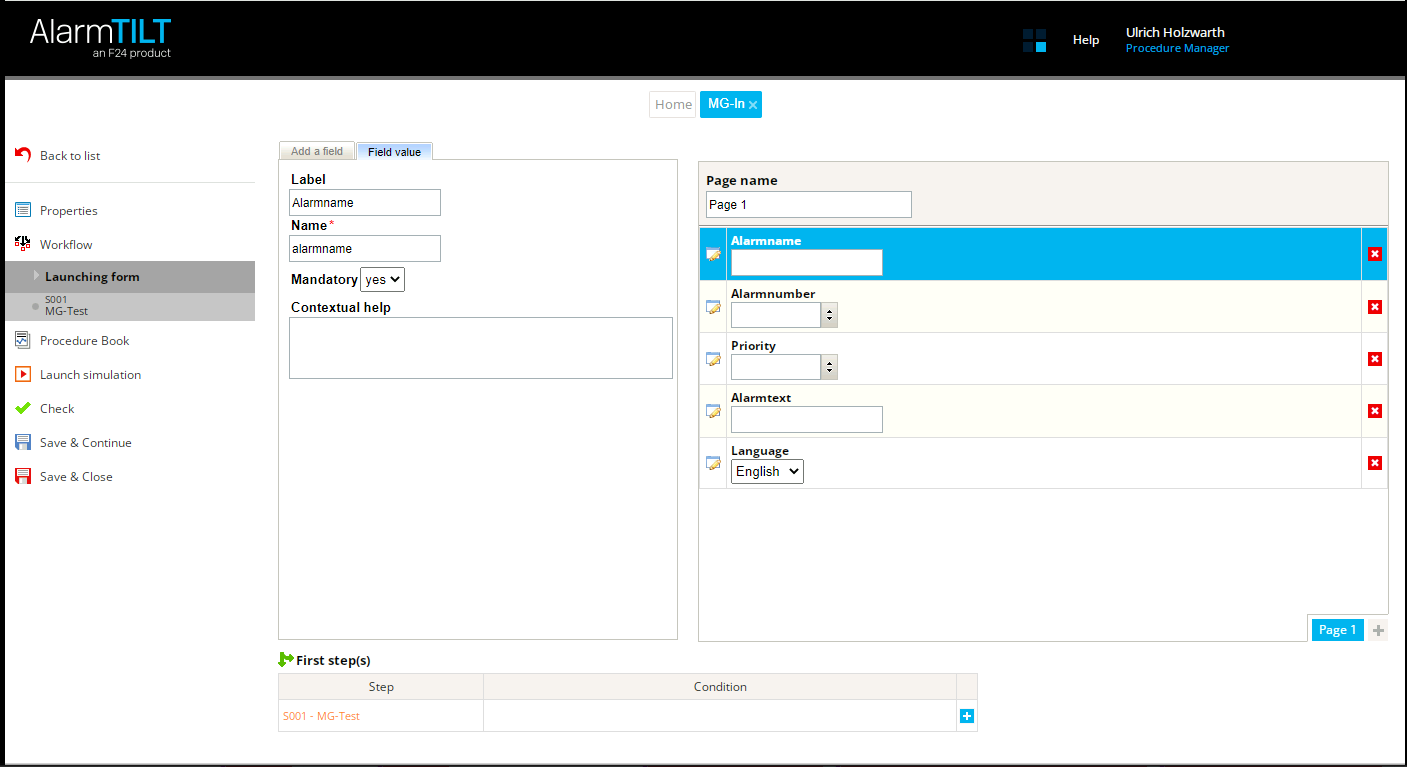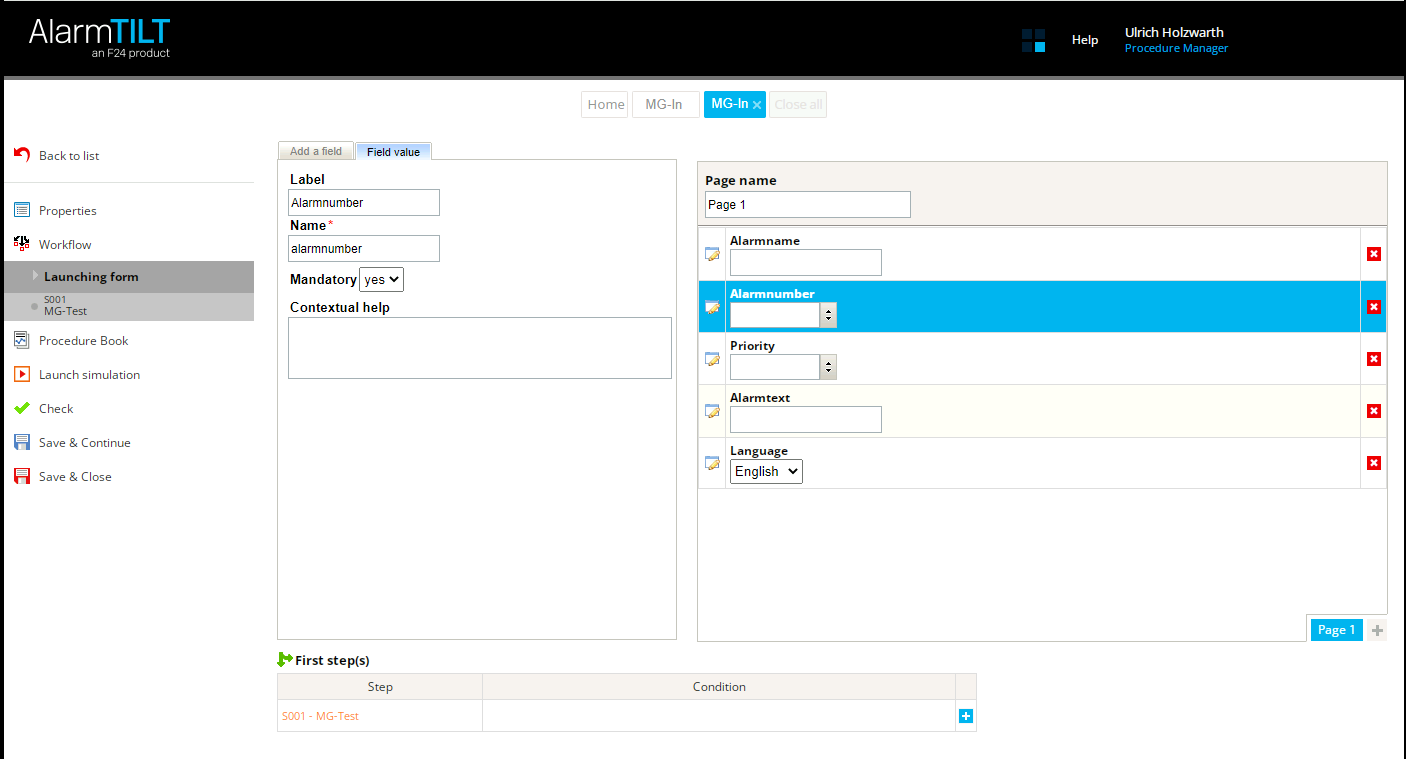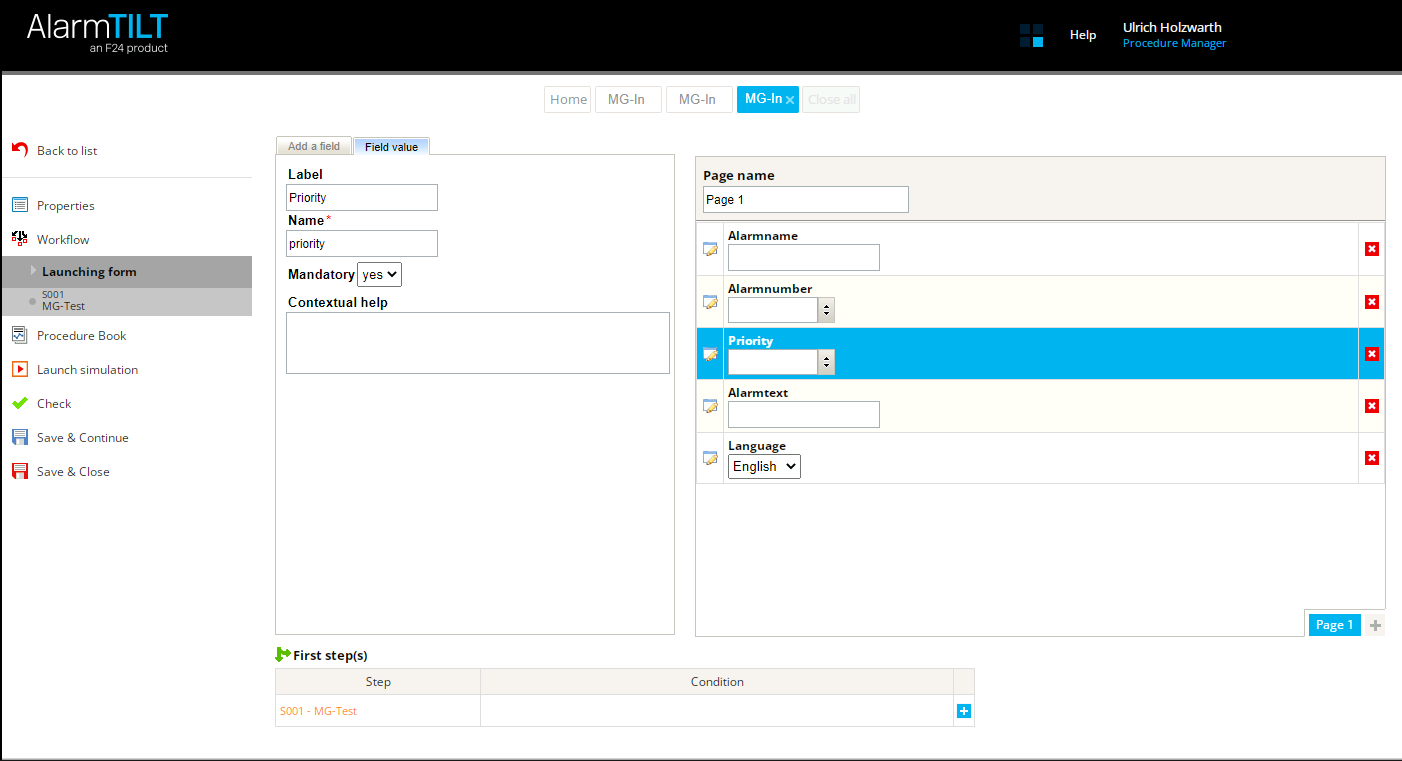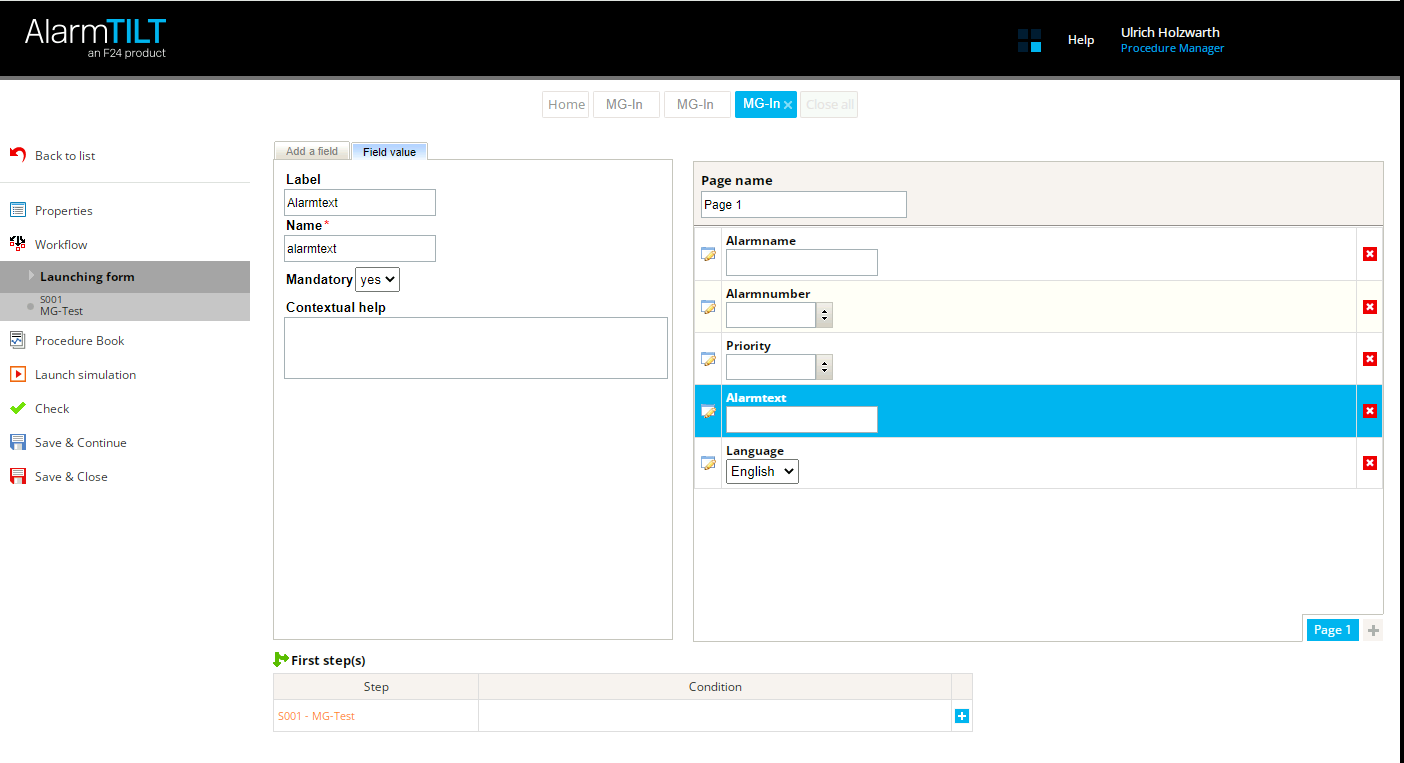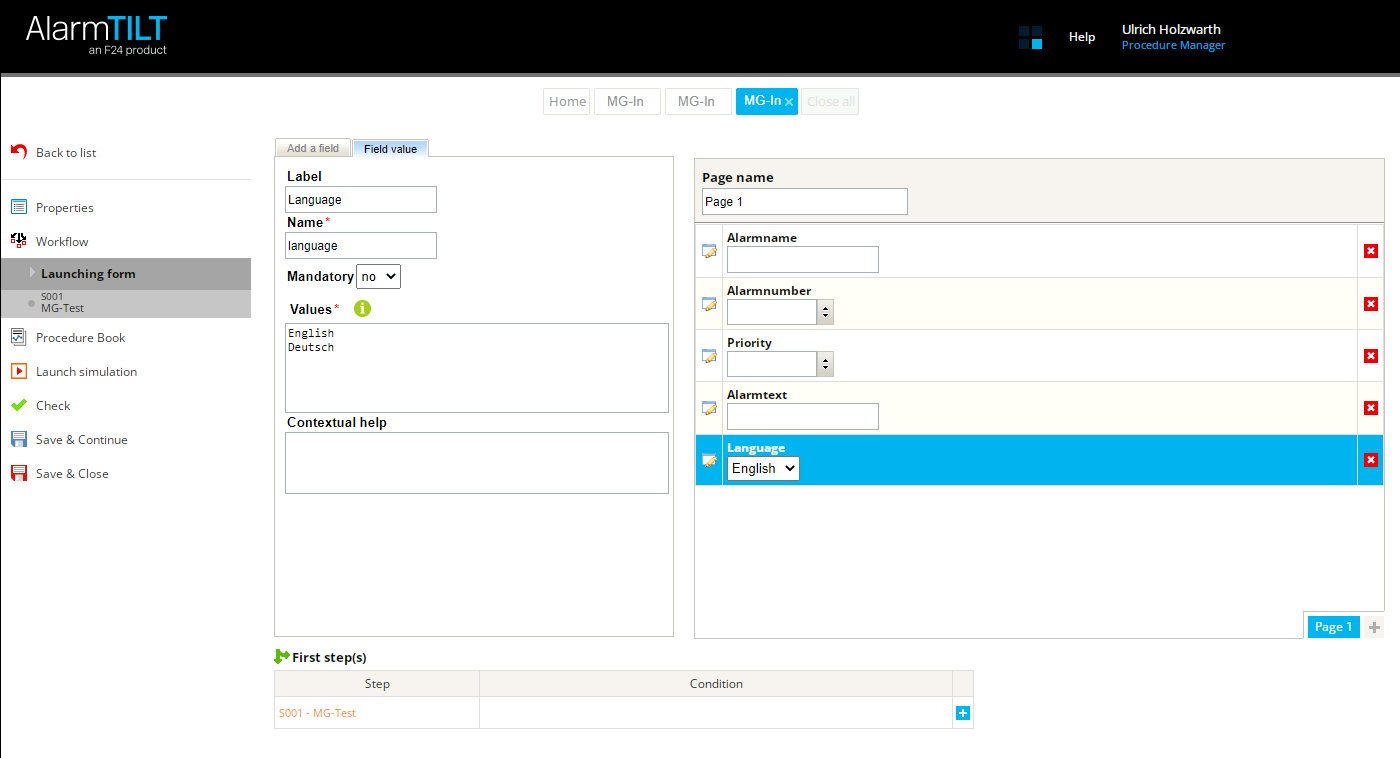 The values shown here for the languages can be extended according to AlarmTILT setup. German and English are used here only as an example.
The procedure can be saved after it has been set up. In our example MG-Test.
Setup Mediagateway
Interface setup
First, the corresponding interface must be set up.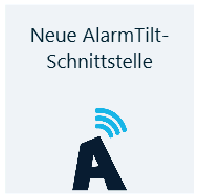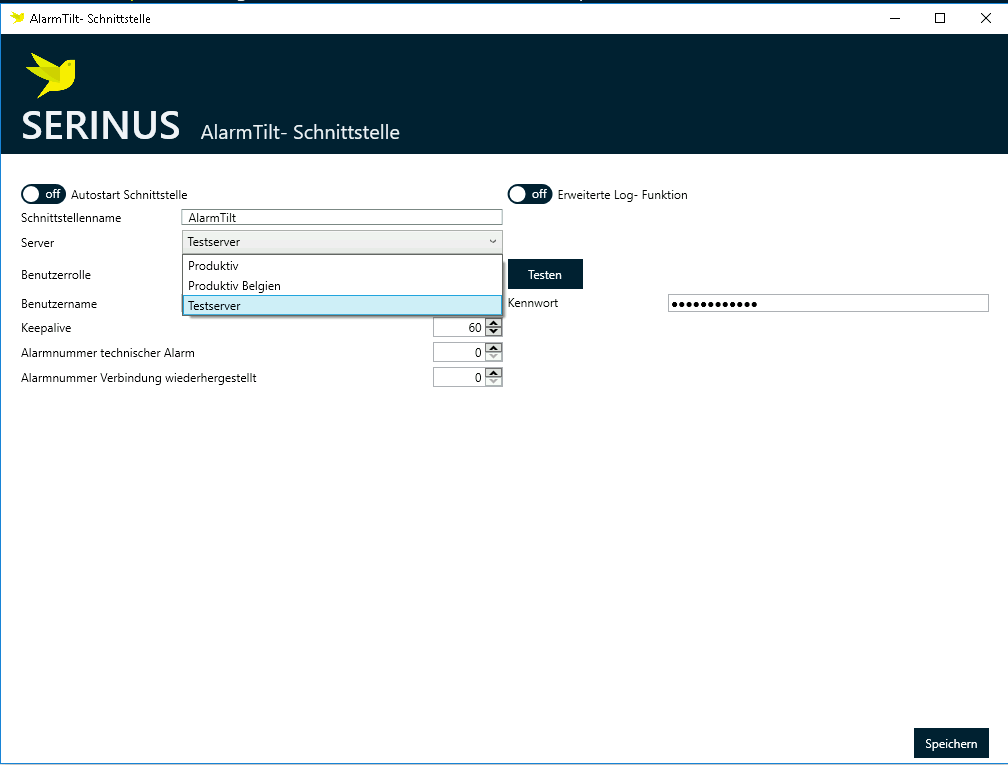 Autostart
Allows the interface to start after the service or media gateway is restarted.
Extended log function
Increases the log level. Especially useful for initial setup or troubleshooting.
Interface name
Freely definable name of the interface.
Server
AlarmTILT allows the use of different instances:
Productive
Productive Belgium
Test server
User role
AlarmTILT assigns different roles to the users.
The user role selected here must match the role set in AlarmTILT.
Possible values are:
Destination
Principal
Auditor
Access Manager
Directory Manager
Procedure Launcher
Procedure Manager
Customized
Username/Password
Credentials for logging in to the API.
Keepalive
Time in seconds between connection check to AlarmTILT API.
Alarm number technical alarm
Number of the alarm that is triggered when the connection is down.
Alarm number connection restored
Alarm number used when the connection is restored.
Alarm setup
In the local alarm you can find the new section "AlarmTilt" under "local alarm settings".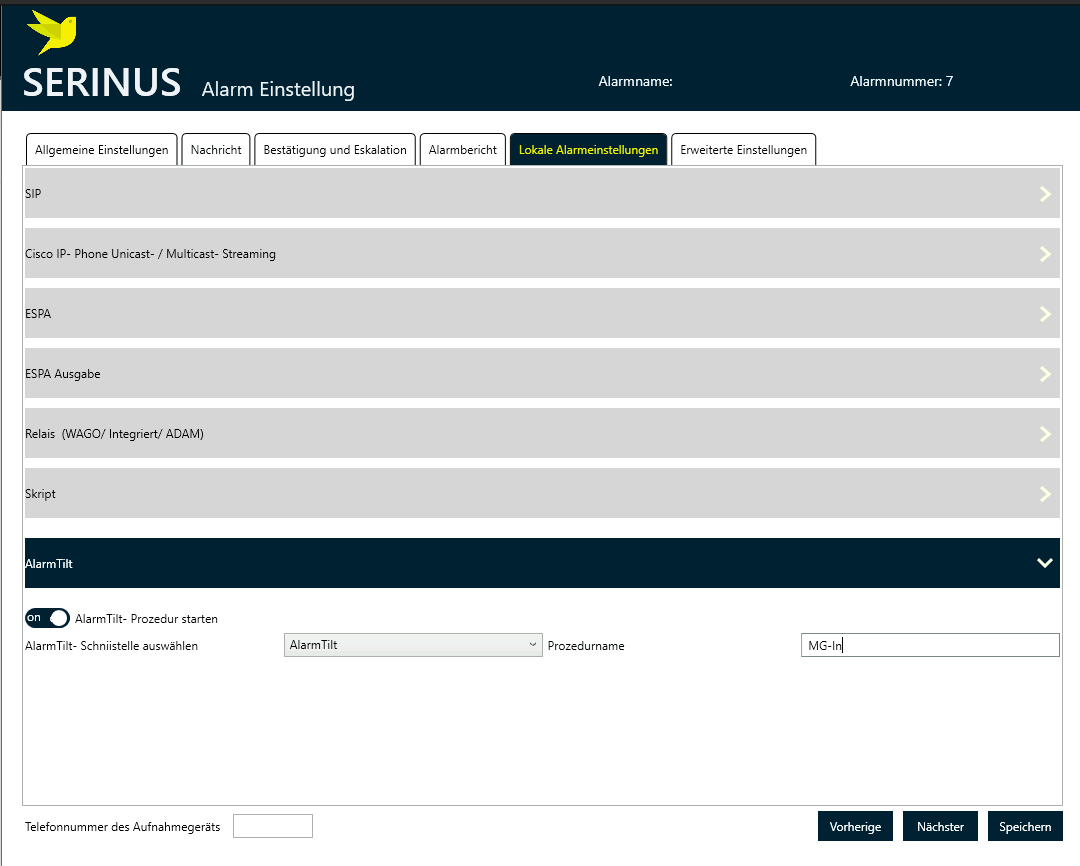 The use of a specific procedure can be set up there with "Start AlarmTilt procedure".
Select AlarmTilt interface
Drop-down list of existing AlarmTilt interfaces.
Procedure name
Name of the procedure to be triggered with the local alarm.