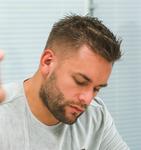 Updated by Cédric Compagnon
An attribute is an information we can add to contacts. This information can be for example the function of the contact, his Birth date, the place he lives,...
These informations are useful when we create a dynamic selection to alert only contacts who has for function "Doctor" and who live in "Luxembourg" for exemple.