Why do I receive a Brute Force Login Attempts detected" message
Why do I receive a Brute Force Login Attempts detected" message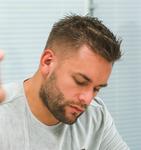 Updated by Cédric Compagnon
In some cases it is possible that you receive a notification of this type in your email box
It is possible that you are mistaken in your connection identifiers because this message appears after 5 unsuccessful attempts to connect.
As a security measure, you cannot reconnect for 1 hour
You can call the support to unblock the situation in case of emergency.
Do not hesitate to change your password if necessary
For more security, you can define a two-step authentication to connect to AlarmTILT®.
This two-step authentication is done through your login and password, followed by an additional authentication with the sending of a confirmation code by SMS or MAIL.
To activate this feature within AlarmTILT®, please contact the AlarmTILT® technical support who will activate the feature for you