What is a personnal alert scheme ?
What is a personnal alert scheme ?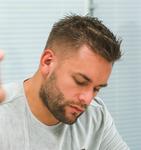 Updated by Cédric Compagnon
An alert scheme defines the order in which a contact will receive an alert (e.g. SMS, then e-mail, then voice). Each contact has a personal alert scheme.
The personal alert scheme is configured on the contact's own record :
The "Time" option indicates the time to wait before switching to the media in which the duration is indicated.
The "Deactivate" option allows a media to be temporarily excluded from the schema without being deleted.
The "Private" option hides the data of a media. Only the owner of the data will be able to see its content..
The global alert scheme can be set up by the Administrator to override the personal alert scheme.